Well, I started to tackle the trunk damage on my car today, I knew the trunk was patched before and I could have lived with it the way it was if the previous owner hadn't run over something and pushed up the whole floor. What I'm finding now is bondo, sheet metal, and some sort of adhesive! Ugh.
Here's what it looked like when I first looked at the car...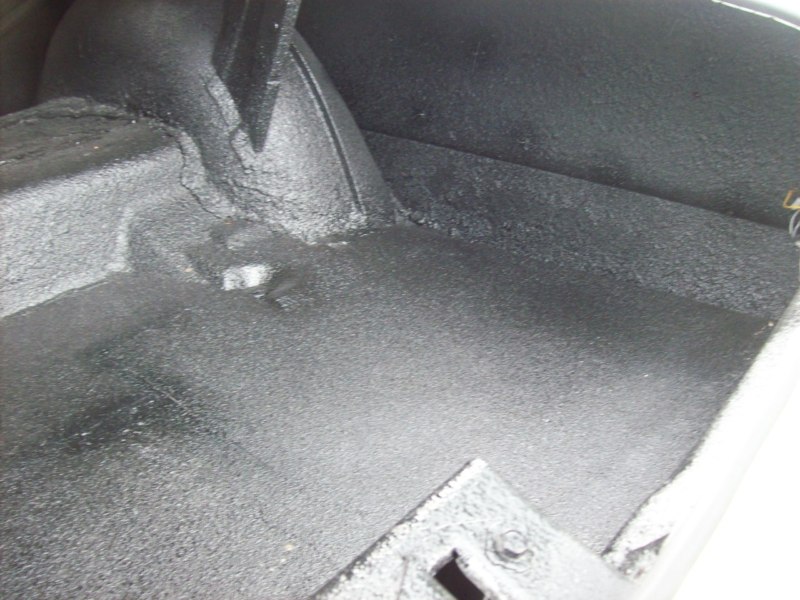 This is after I brought her home, I didn't look in the trunk again until a few weeks after getting the car home...
And today, after peeling up some of the patch work....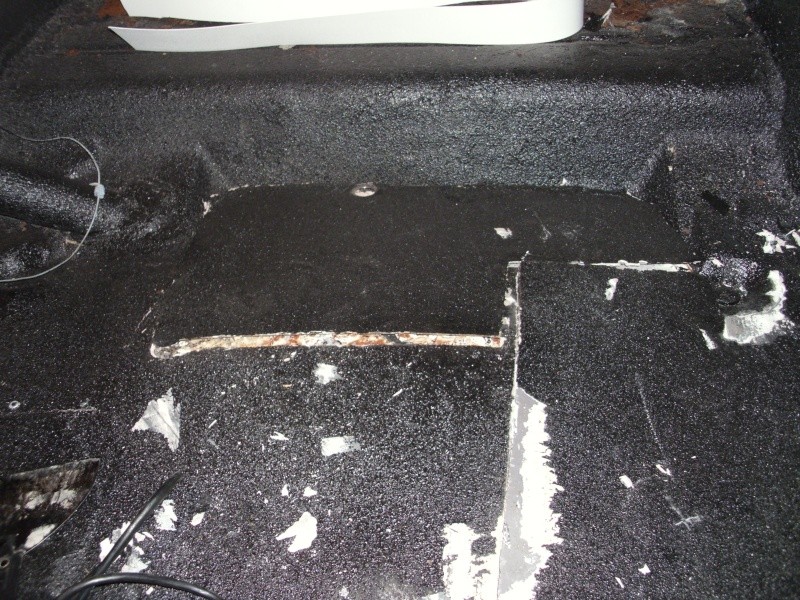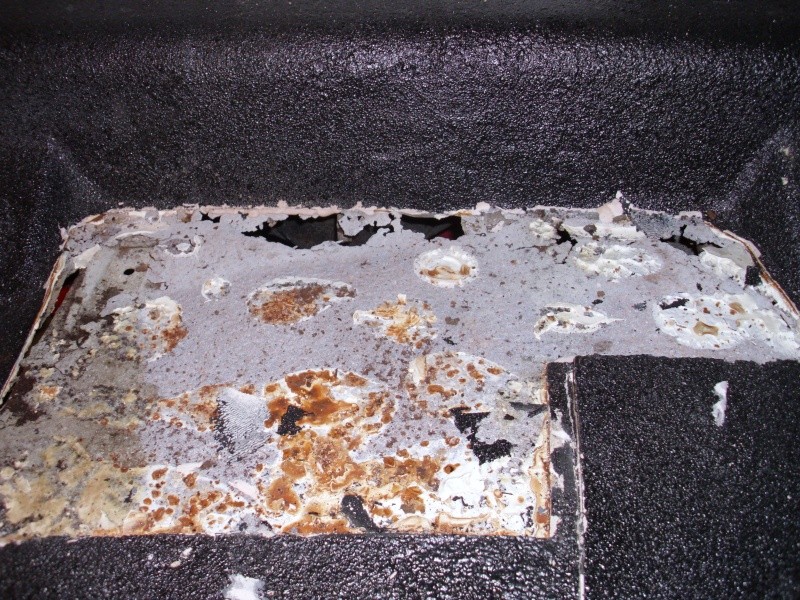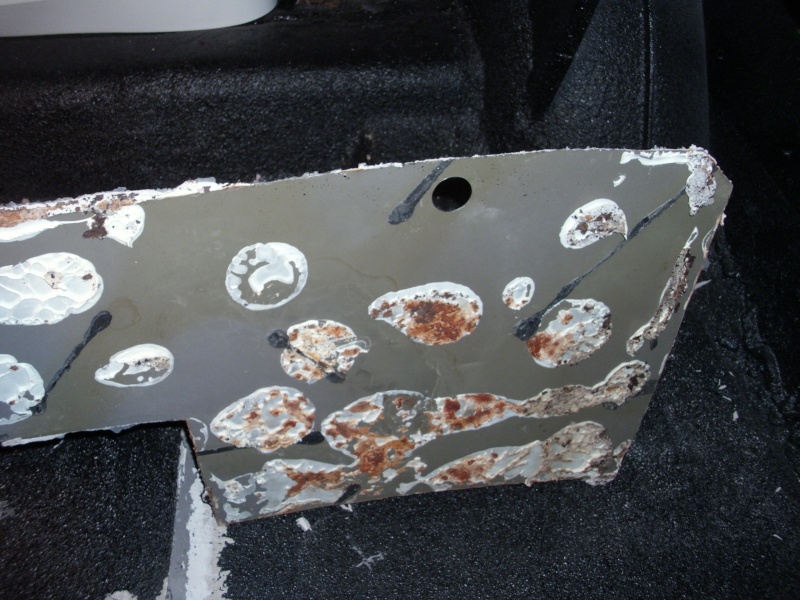 UGH....